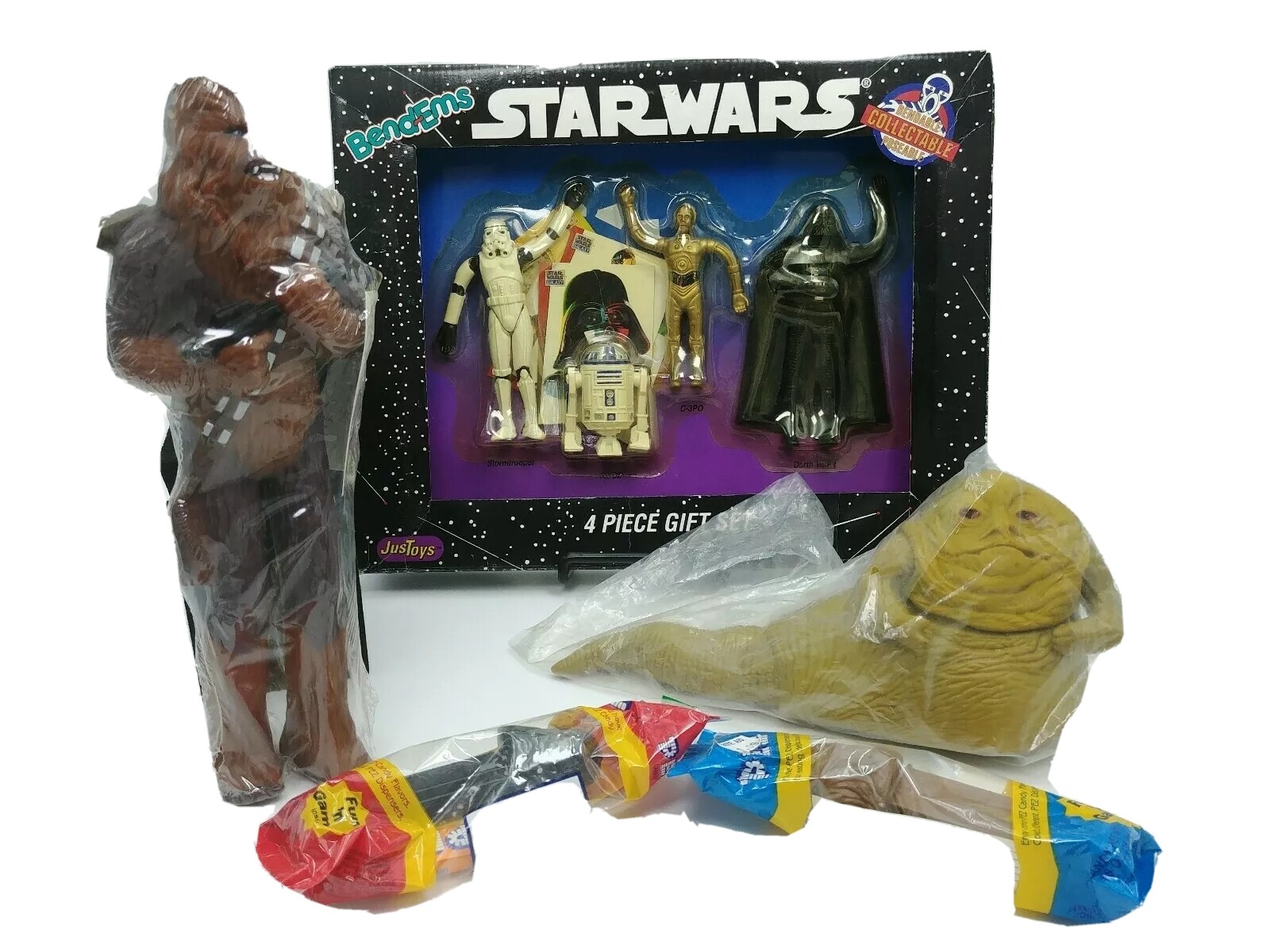 Price: 29.99 USD
Star Wars Figure:
Vintage Star Wars Chewbacca Bendems Jabba the Hutt and Pez Dispensers Bundle
We offer this fun bundle of Vintage Star Wars Chewbacca, Bendems, Jabba the Hutt, and Pez Dispensers.  This bundle includes a Jabba the Hutt figure with movable tail, which we believe is from the early 1980's, a Chewbacca figure from 1985 by Applause, a set of 1993 Bendems featuring C3P0, R2D2, a Storm Trooper, and Darth Vader, and two sealed and unopened Pez dispensers, one being Chewbacca, and the other is Darth Vader. This bundle would make a perfect gift, or would be a great addition to your collection. 
Uncle's Attic is the accumulation of 50 years of collecting all types of memorabilia and collectibles. I am not a newbie eBayer, so buy with confidence. Add Uncle's Attic to your favorite sellers and come back often, as we will be selling many lots and items of all types of collectibles.
*Thank you for viewing our item!*
We only ship via USPS, and we make no money on shipping. The rates are calculated by the US Postal Service. Shipping fees are based on your location. Please use the calculator tab in this listing to see your shipping fees to your location. 
Buyers in New York State will be charged sales tax.