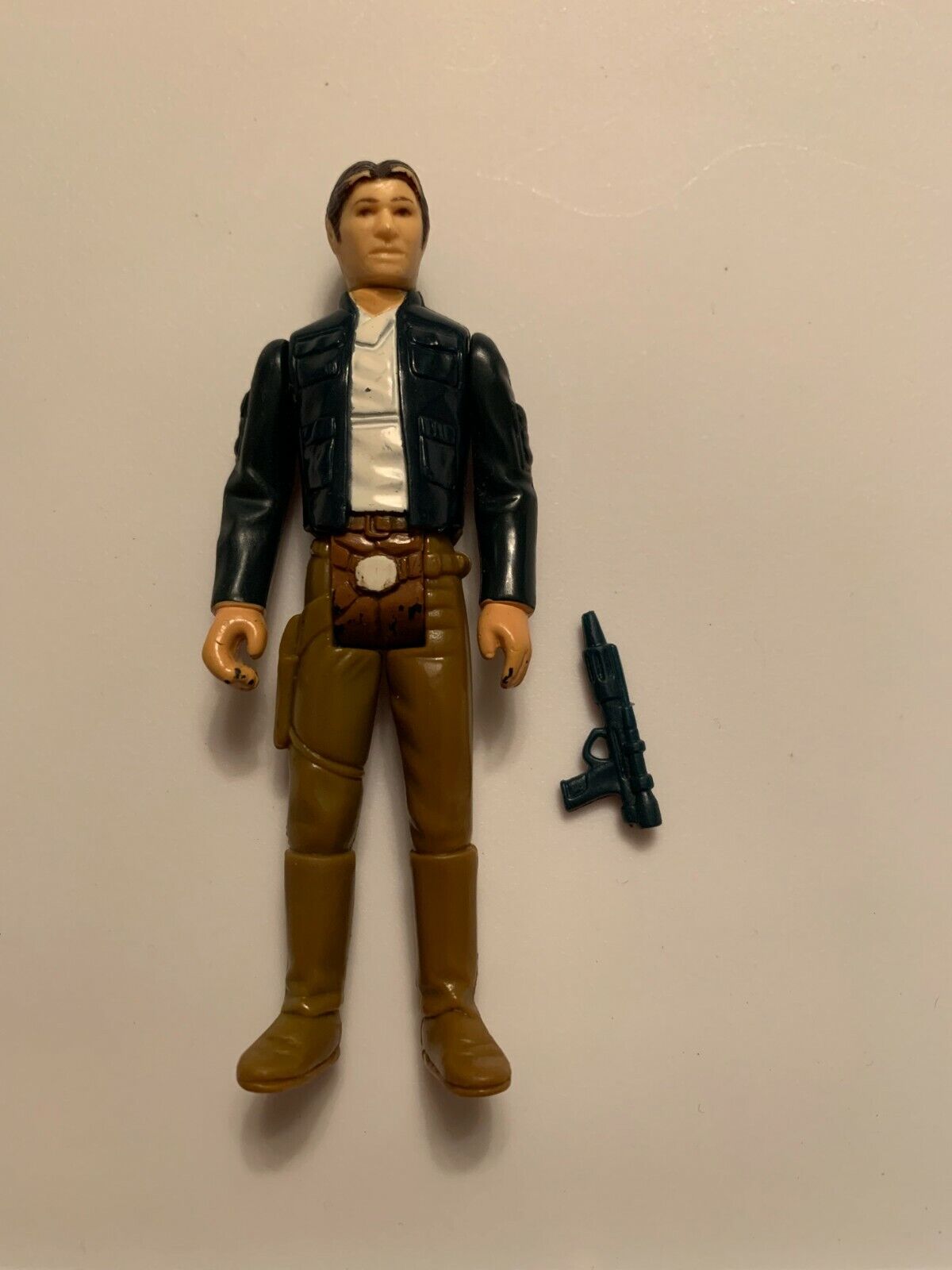 Price: 24.99 USD
Star Wars Figure:
VINTAGE 1980 Kenner STAR WARS ESB Bespin HAN SOLO Figure 100% Complete
Nice used shape. No repro. Great addition to any collection!
Thank you so much for taking the time to view my item! I always have a wide variety of vintage toys and collectibles for sale and am always getting in new product so please check back often! I combine shipping on all my items for a reduced rate-typically a buck extra per action figure or a few bucks extra for other stuff so you always have the potential for great deals buying in bulk!
PLEASE READ ALL THESE TERMS IN FULL.
Payment is due within 7 days of purchase. After 4 days I will open an unpaid item case and it will close around 1 week after purchase if payment is not made. All non-paying buyers will be added to blocked bidders list and will not be welcome for my future auctions.
Unless explicitly stated, all items with electronic components are sold UNTESTED and NOT GUARANTEED.
RETURNS- Due to some unfortunate prior transactions I am no longer accepting returns. I often list items I know little about or large lots "as-is" and this means you are bidding on the item pictured with no grounds for returns under any circumstances. If my description misrepresents the item any way (for instance an item listed as complete and it comes missing a part), I happily give partial refunds or accept full returns. However, anything short of this I will not accept returns. If you can't see something in the pictures or have any questions, you must ask BEFORE purchasing. If you purchase an item by mistake, I will not "cancel" the listing but rather mark it as unpaid so a strike will go against your account. "Mistakes" cost me time and money. Again, I apologize for having to do this, but I have had some unfair transactions that have led me to this point. I will always take care of my customers and be honest with them as long as this is reciprocated. Thanks for understanding 🙂
SHIPPING- Shipping rate is the price stated in the listing- I will NOT change this, especially after you already purchase the item so please don't even ask. International shipping is through GLOBAL SHIPPING PROGRAM only. They set the prices outside of my control. Any questions about GSP should be directed to their customer service line. Shipping price is for the cheapest method possible. I have the right to ship parcel post, FEDEX, or first class if significantly cheaper than priority mail! It may take me a few days to ship items as I am a college student doing this to pay tuition! Handling time is set for 3 days but I often beat this. If for some reason shipping will take more than 3 days I will contact you and explain the delay
Please ask me any questions you may have on an item before bidding or buying! I describe all items to the best of my ability but please see pictures and ask questions for clarification before buying!