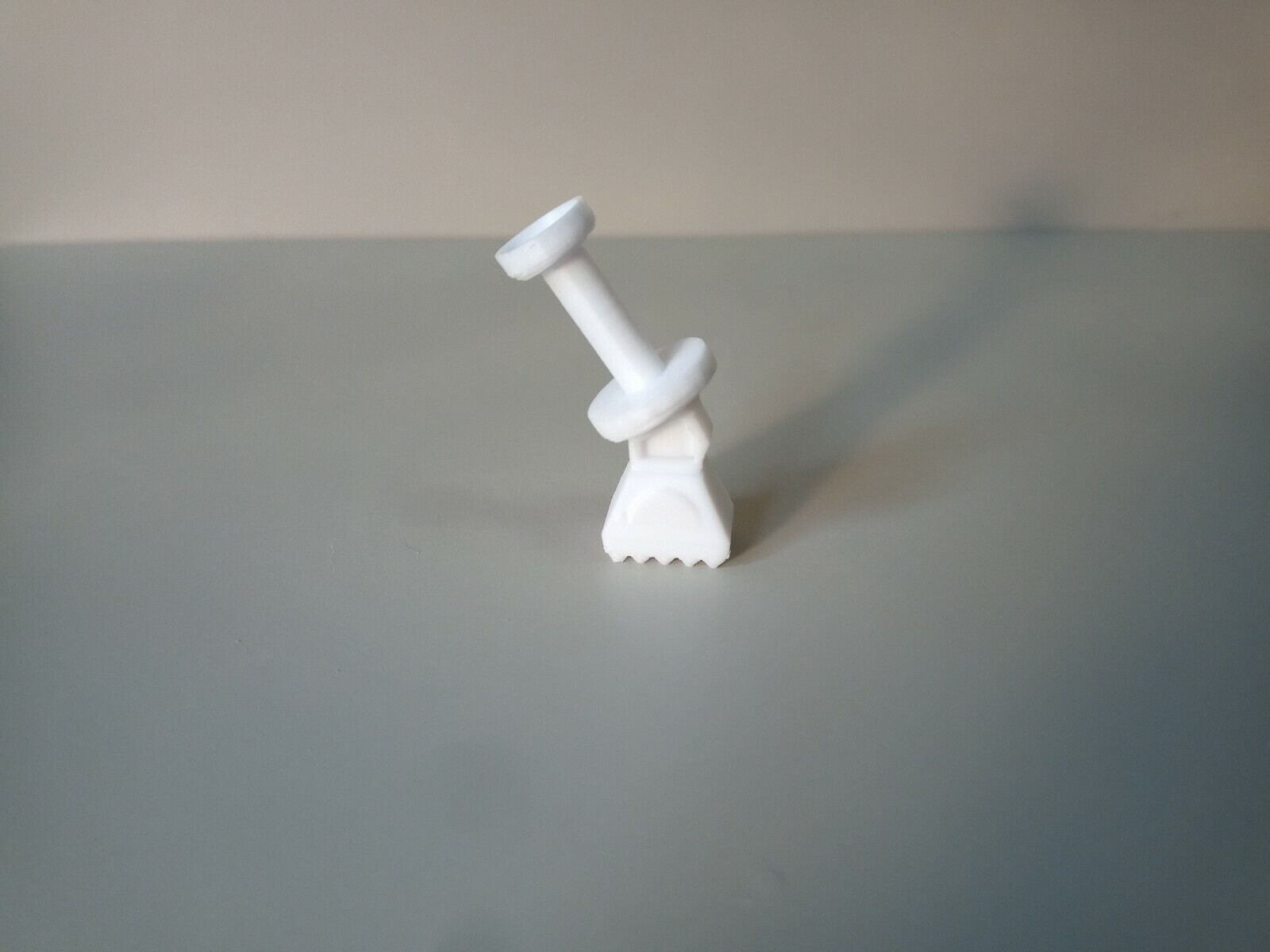 Price: 4.64 USD
Star Wars Figure:
Third Leg For Vintage Star Wars Solid Dome R2D2 Figure 3D Printed




Third (middle) Leg For Vintage Star Wars Solid Dome R2D2 Figure. Condition is New.
Leg only. Vintage Action figure NOT INCLUDED.
Made in white PLA plastic.
I decided that the poor old vintage 1978 solid dome R2D2 needed something special. I'm sure he was tired of all the other droids out-shining him.
Finally, the original R2D2 figure has his own custom made removable 3rd leg.
It isn't a copy of the Jawa's Droid Factory leg, which was too long to fit the regular figure, but is instead a completely redesigned leg, made especially for the Solid Dome 1977 R2D2.
It fits snugly, doesn't impede the assembly screw, and has a caterpillar track design for handling the rough terrain of Tatooine's Jundland wastes, as he hunts for Obi Wan Kenobi.
It took me a few tries to get the angle of the lean just right, but now R2D2 looks the part of a fully equipped droid, ready for any adventure.
Please ask any questions you may have prior to buying.
I do offer combined shipping should you buy multiple items from my store. Request an invoice for combined shipping, or PM for assistance.
Thank you for considering this purchase.