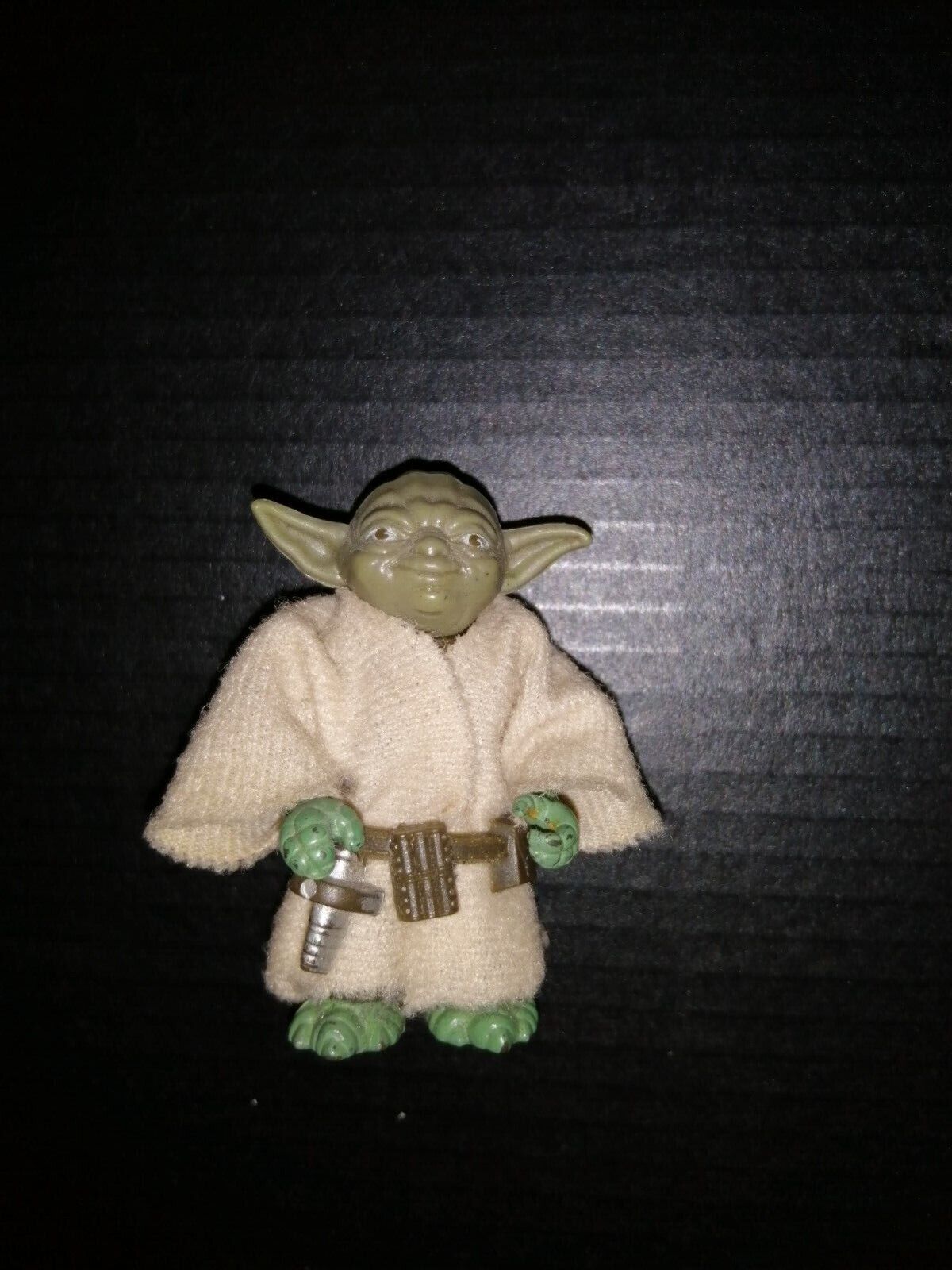 Price: 130.00 USD
Star Wars Figure:
Star Wars vintage Yoda figure. Poch Spanish, Europian.




Hi. 
Swamp green head. 
Complete with original belt and cape. 
The figure's in good condition (tiny paint loss on his hands), with tight joints.
Please bid ONLY if you are a honest, correct buyer! 
It's enough of the people who just want the item, then want  to keep the money too! 
I'm a private seller and sell from my own collection, toys are pre-owned, in used condition. 
I'm not a shop, there's no guarantee. 
What you see is what you get, 
nothing more and nothing less! 
We pack very well so no chance to 
getting damage and send the package with tracking number (and priority mail with return receipt) 
so there's no chance to be lost. 
All the photos are made of the actual item and if there's any damage it's been said on the desciption. 
I can't offer refund or buyback, so please bid ONLY if you can accept this! 
Thank you.