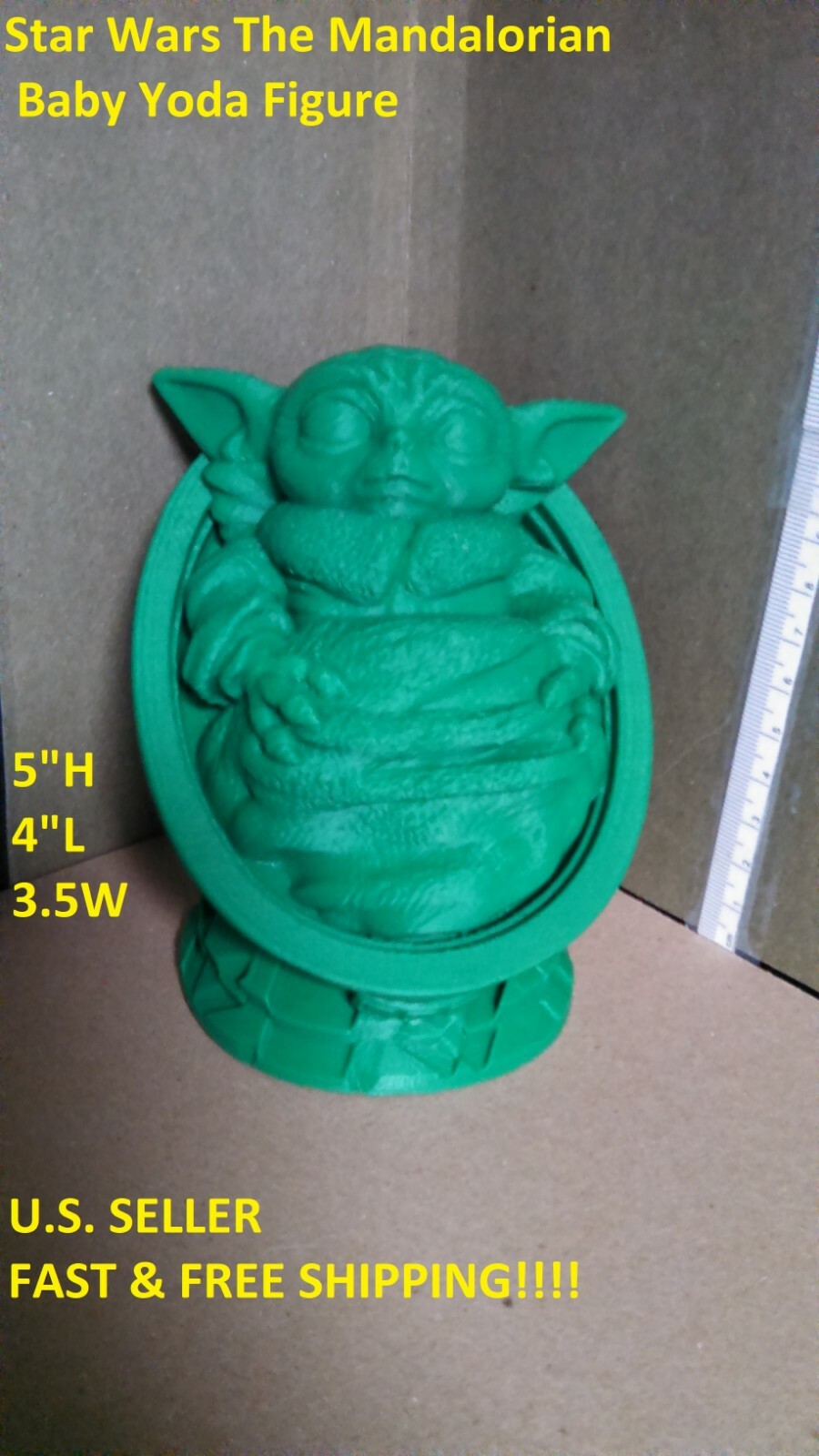 Price: 8.85 USD
Star Wars Figure:
Star Wars The Mandalorian Baby Yoda Figure (B)




DON'T WANT GREEN, REQUEST A COLOR BELOW AND MESSAGE US WITH THE COLOR YOU WANT
Request your own colors from the list below.
SIZE: H 5IN X L 4IN X W 3.5IN
COLORS
:  WHITE, GRAY, BLACK, BLUE, BROWN, GOLD, SILVER, GREEN, ORANGE, PINK, PURPLE, RED, YELLOW
 ( NOTE: NO MIX COLORS ) ONE COLOR ONLY.
PLEASE MESSAGE US WITHIN 24 HOURS AFTER ORDER IS PLACE. ON YOUR COLOR, WE WILL SEND THE COLOR GREEN 
NOTICE: ORDERS THAT ARE PASS 12PM EST & HOLIYDAY'S WILL BE MAILED OUT THE NEXT WORKING/BUSINESS DAY, 
Please check all parts in your order to make sure they fit, and are in working order ASAP. We offer a 30 DAY return window for all parts.