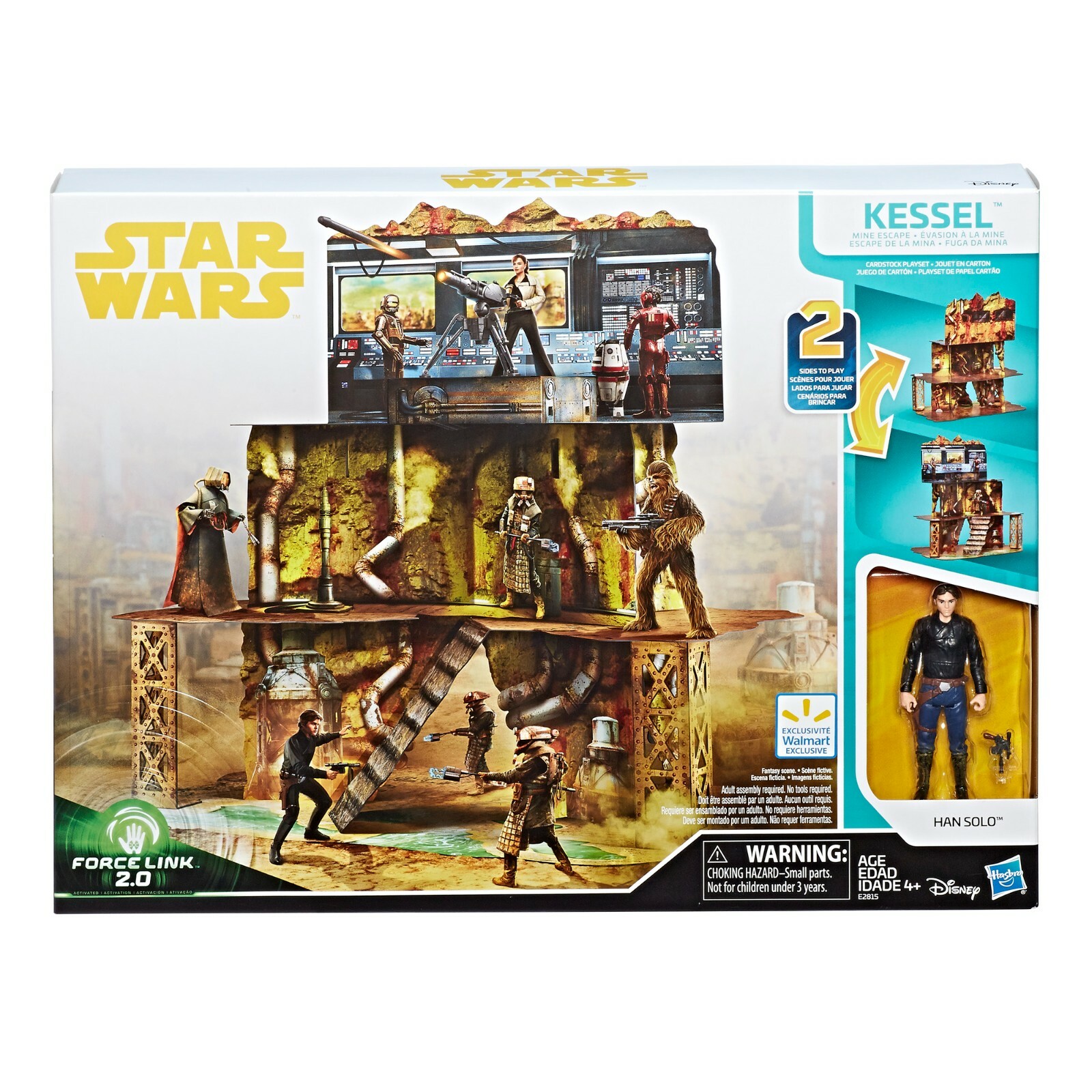 Price: 37.39 USD
Star Wars Figure:
Star Wars Solo Movie Kessel Mine Playset w/ Han Solo Action Figure ***IN STOCK
Star Wars SOLO Movie Kessel Mine Playset
:

Playset inspired by Solo: A Star Wars Story
Includes Han Solo figure  
Wear Force Link 2.0 wearable technology (available in Starter Set, sold separately) to activate figure phrases and sounds!
2 sides of play
Includes rotating turret that launches projectile
Includes figure, cardboard structure (unassembled), 5 accessories, and instructions.
Figure scale: 3.75 inches
***In Stock
**Shipping Discounts are available for purchases of multiple IN STOCK items only.
**Shipping Discounts are NOT available on PREORDERS.