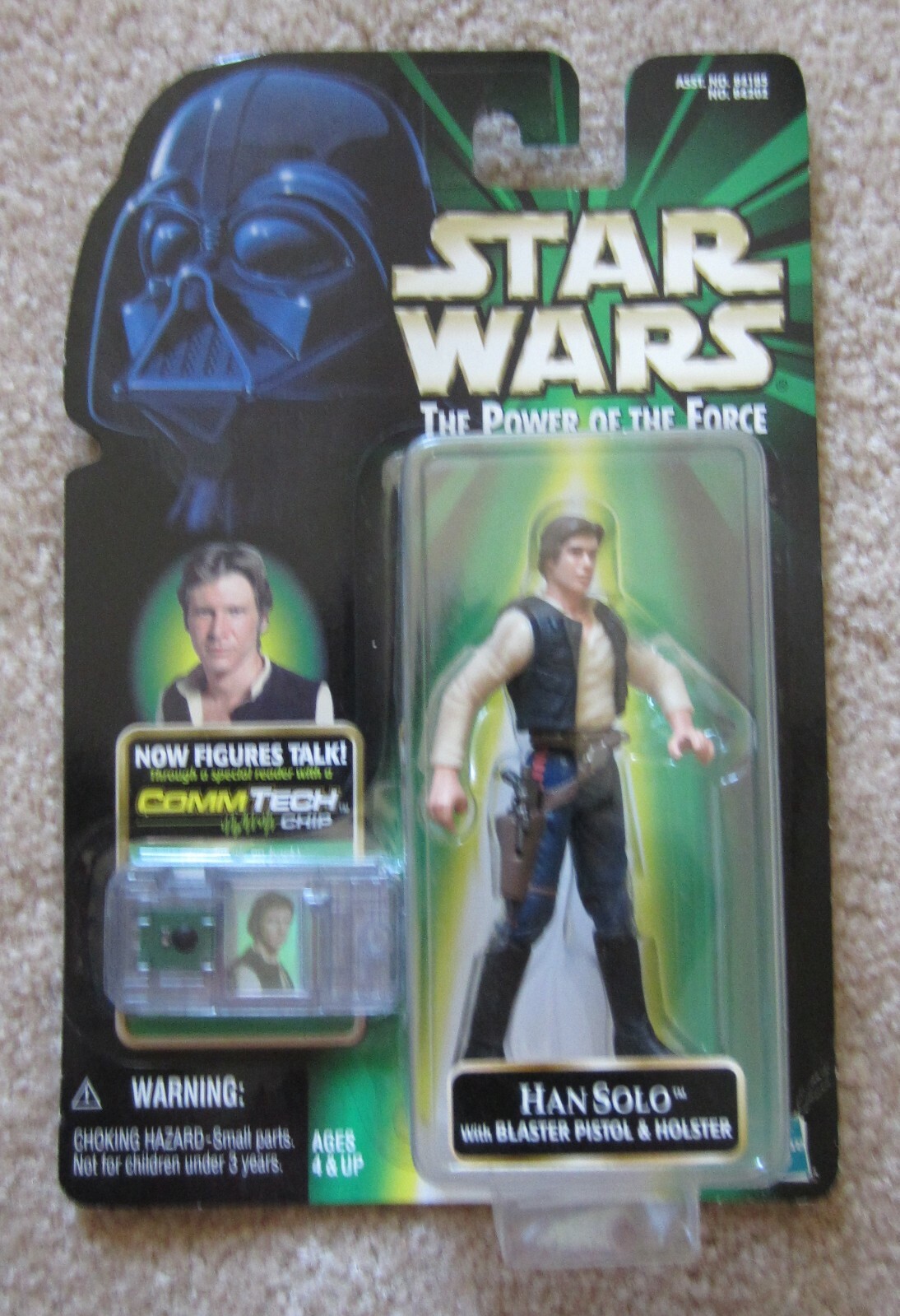 Price: 9.95 USD
Star Wars Figure:
STAR WARS POTF Han Solo w/Blaster Pistol, Holster, & CommTech Chip
Han Solo:  Inside Mos Eisley's cantina, Han Solo just negotiated a lucrative deal to transport two men to Alderaan–enough to pay off his debt to crime lord Jabba the Hutt.  But, it's too late:  bounty hunter Greedo has come to collect — though all the Rodian gets is a shot to the chest from Solo's blaster.
Figure is brand new in unopened box.  Bubble and Care are in very good condition.  See pictures for overall condition.
Items will be shipped in a box with padding.  Please allow up to 3 business days for shipping and handling.  
Thank You and have a great day!