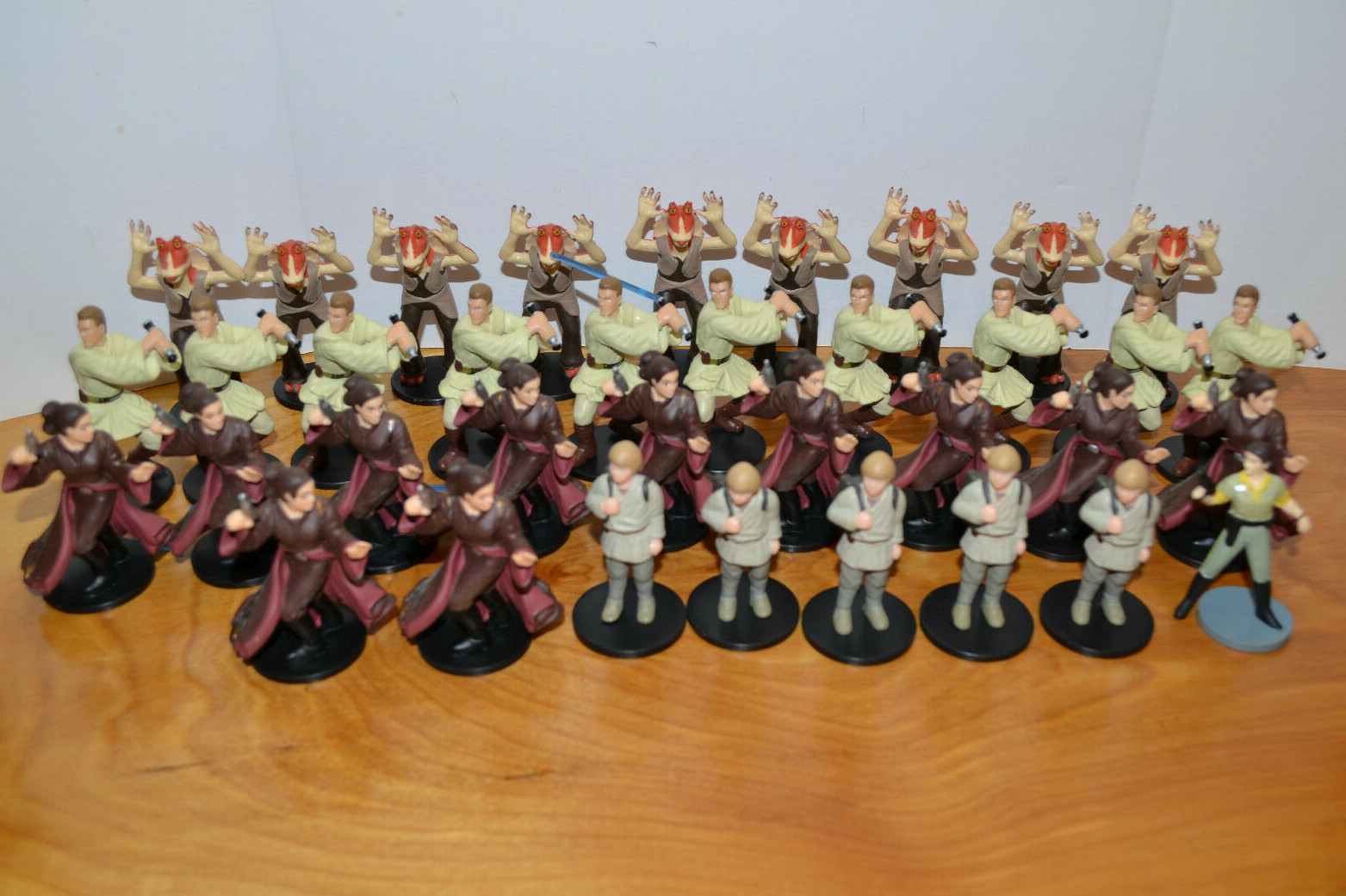 Price: 13.99 USD
Star Wars Figure:
STAR WARS EPISODE 1 MINI ACTION FIGURES FIGURINES LOT APPLAUSE 1999 ANAKIN PADME
FIGURINE LOT
Lot includes 9 JarJar figures, 10 Obi-wan Kenobi
figures, 11 Padme figures, 5 Anakin figures, and

1 Princess Leia figure.
All of the Obi-wan Kenobi figures have broken lightsabers.
5 of the broken lightsaber blades are included.
Figures have some small spots of paint loss.
No moving joints.  Figures are about 3″ tall.
Figures have a slightly musty smell from
being stored in a basement.  They may need
to be cleaned.
Check out my store for more
great items.
Items in my store that have been listed for more
than 90 days include the "make an offer" option.
Reasonable offers will be accepted in order to
move older stock!