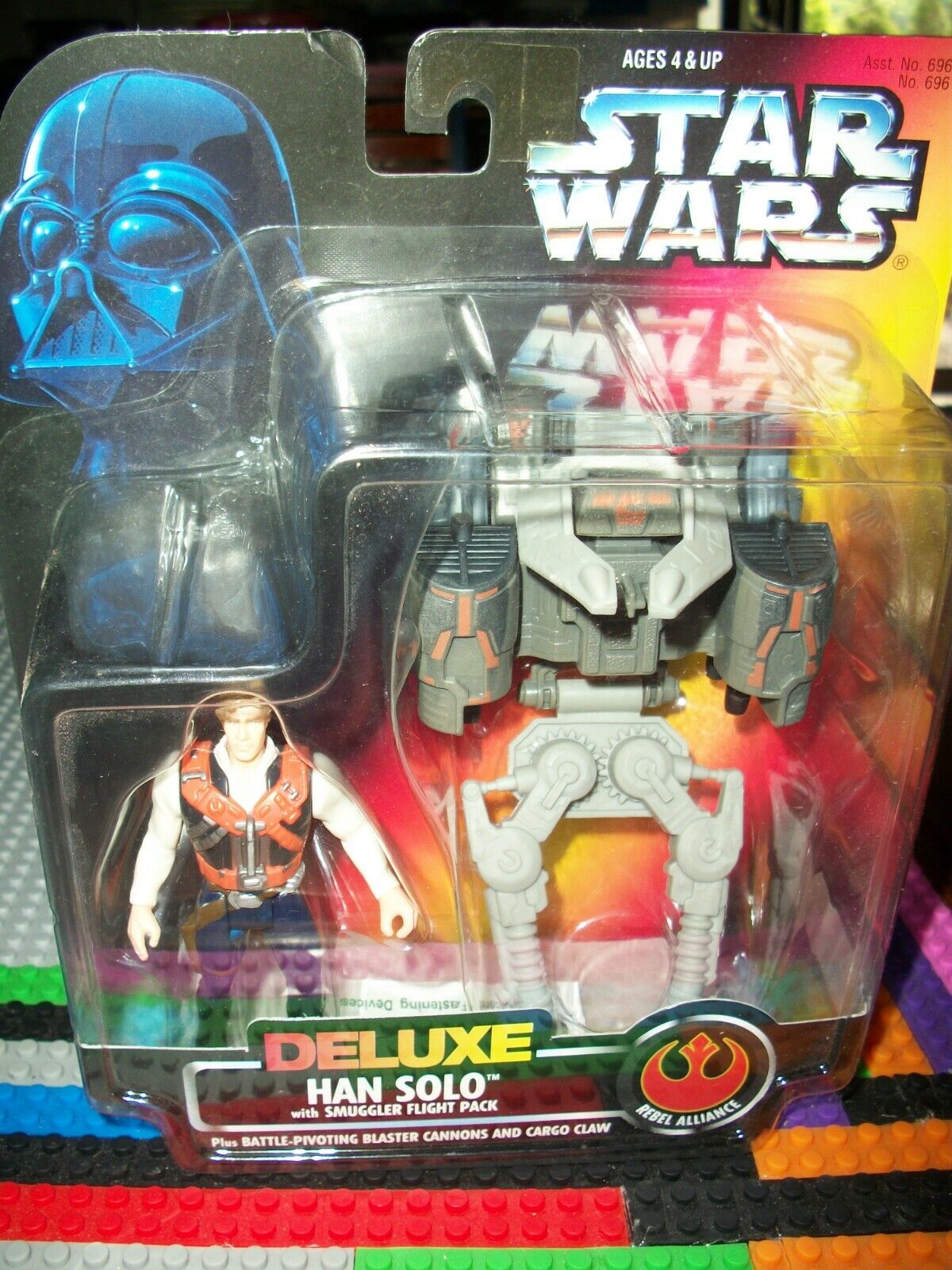 Price: 15.99 USD
Star Wars Figure:
STAR WARS DELUXE HAN SOLO WITH SMUGGLER FLIGHT PACK with Battle Pivoting Cannons
1996 Star Wars Deluxe Han Solo with Smuggler Flight Pack Plus Battle-Pivoting Blaster Cannons and Cargo Claw Has Never Been Removed From Package.
At the top there is a crease across from the hook, which can be seen in the pictures.
The Han Solo figure is 4 inches high.
Will be shipped in a box.
Please feel free to email me with any question or concerns.