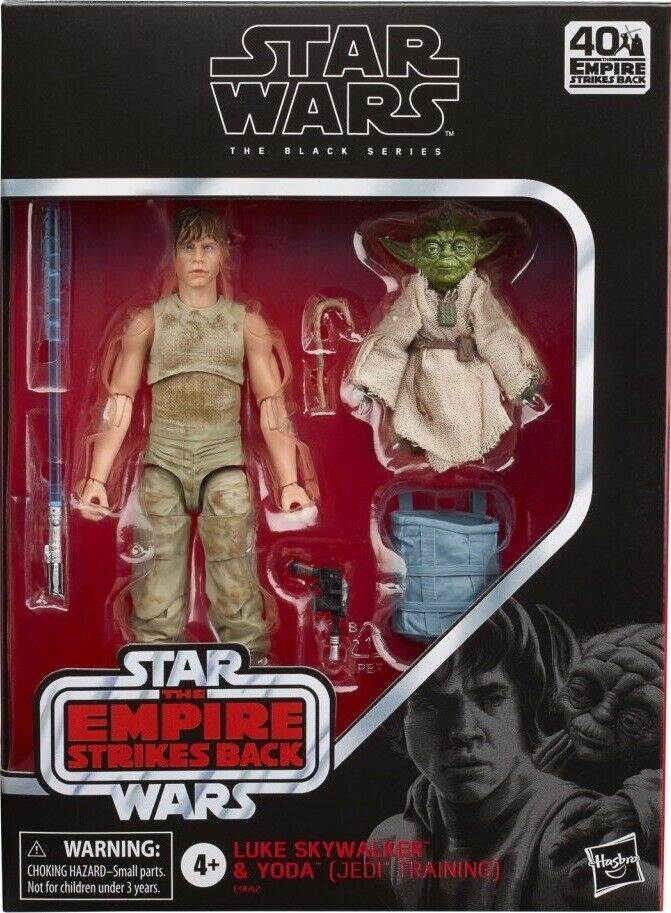 Price: 38.95 USD
Star Wars Figure:
Star Wars Black Series Luke and Yoda in Jedi Training 6 in 40th Anniversary
The 6-inch-scale The Black Series Luke Skywalker and Yoda (Jedi Training) deluxe figures are carefully detailed to look like the characters from Star Wars: The Empire Strikes Back, featuring premium detail and multiple points of articulation. Celebrate 40 years of carrying your little green teacher on your back!
Set includes alternate portrait for Yoda as well is gimer stick cane, Jedi training backpack, blaster, lightsaber, and alternate hands for Luke.