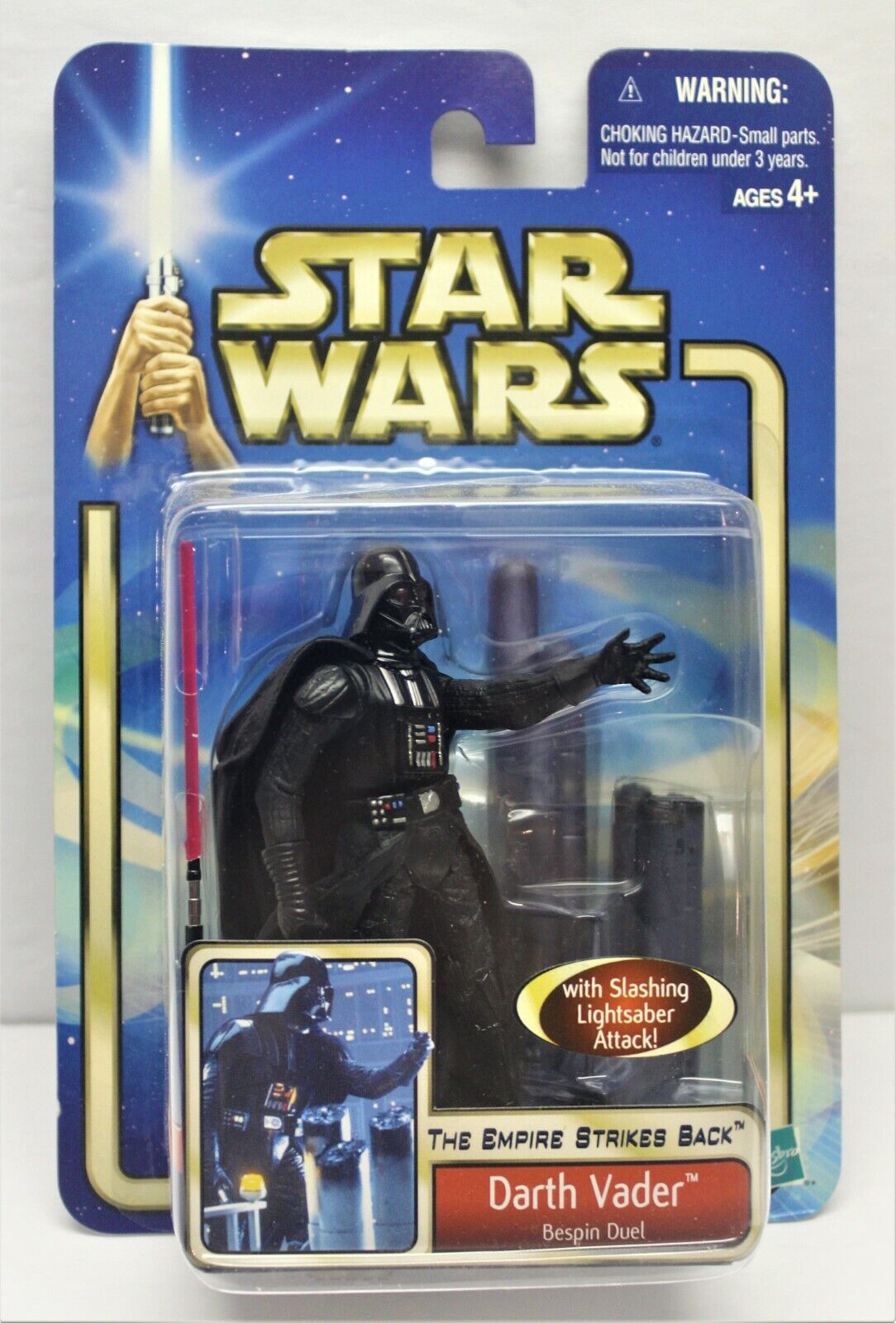 Price: 9.50 USD
Star Wars Figure:
Star Wars 2001 EMPIRE STRIKES BACK DARTH VADER "I am your Father" Moment – VGC
You are bidding on a year 2001 Star Wars Empire Strikes Back Darth Vader figure as seen in Star Wars Episode V: The Empire Strikes Back at the moment Vader tells Luke , "I am your Father ! " .  
Features:
Slashing lightsaber attack feature that allows Vader to cut the walkway vertical support beams into two pieces.
Hold Darth Vader's left hand over his lightsaber and the weapon is "force-attracted" into the figure's hand 
 The item is New in Box (Blister Pack), Never Opened.
CONDITION of ITEM: The packaging is in very good condition, no cardboard creases, and the plastic is clear and not dented.
The item has been stored in a smoke free environment in a sealed plastic container in a cool, dry, dark area since being purchased in 2001.
The item will be shipped USPS First Class Package, padded in a box. You will only pay what I pay for shipping related expenses.
Thank You for Looking and Happy Shopping.