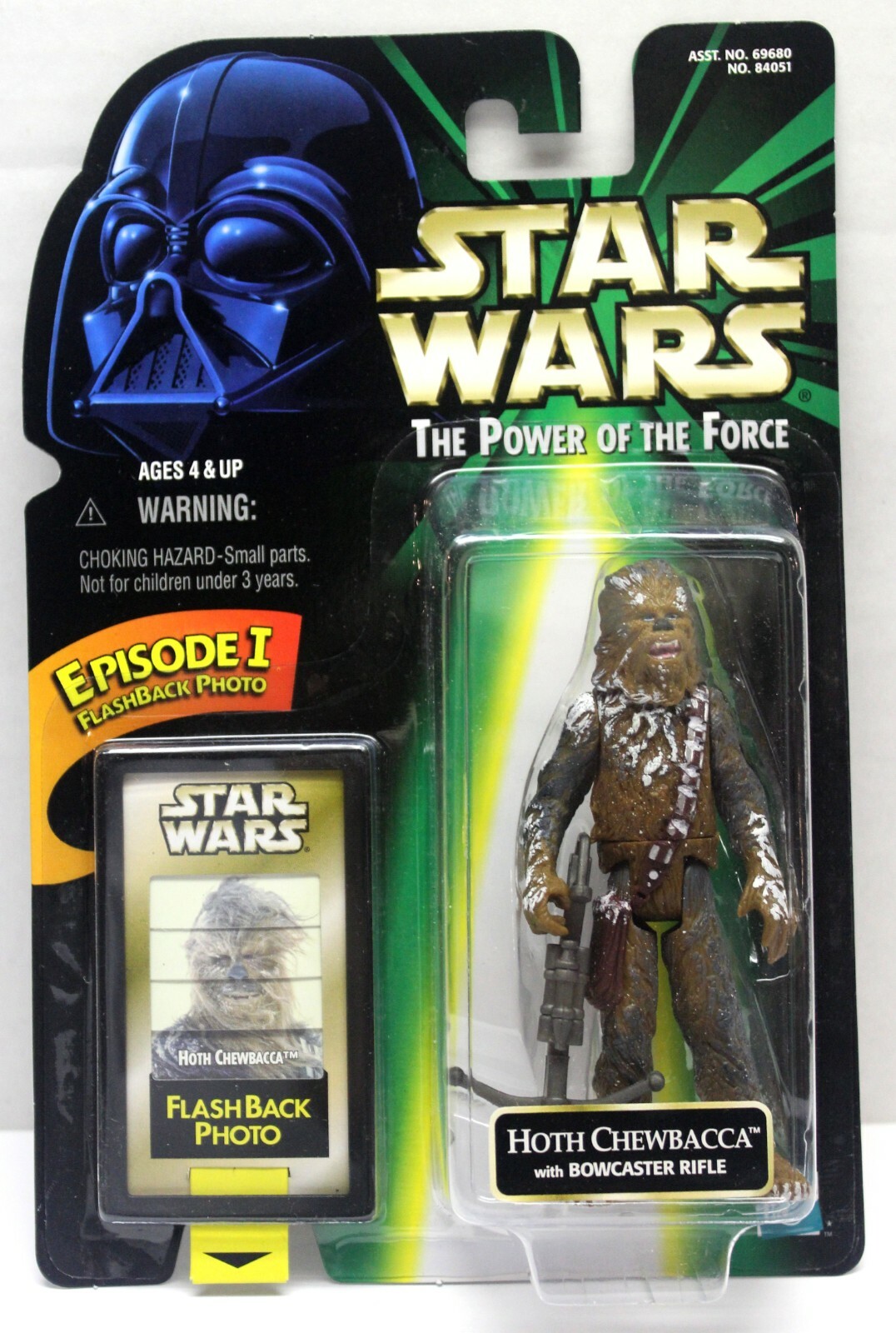 Price: 3.95 USD
Star Wars Figure:
STAR WARS 1998 POTF HOTH CHEWBACCA with Bowcaster Rifle – VGC .00 Version
.00 version of figure
You are bidding on a year 1998 Wars Power of the Force Hoth Chewbacca figure. Chewbacca comes with his bowcaster rifle. There is also a Flashback Photo showing Chewbacca on Hoth and another photo showing a Wookie Senator. The figure shows Chewbacca as he appeared in Star Wars Episode V: The Empire Strikes Back in the scene where a snow covered Chewbacca and Han Solo, while on patrol on Hoth, comes across an Imperial droid which Chewbacca destroys with his bowcaster rifle.   
The item is New in Box (Blister Pack), Never Opened.
CONDITION: The packaging is in very good condition with no cardboard creases and the plastic dome is clear and not dented. 
The item has been stored in a smoke free environment in a sealed plastic container in a cool, dry, dark area since being purchased in 1998.
The item will be shipped USPS First Class Package, padded in a box. You will only pay what I pay for shipping related expenses. 
Thank You and Happy Bidding.