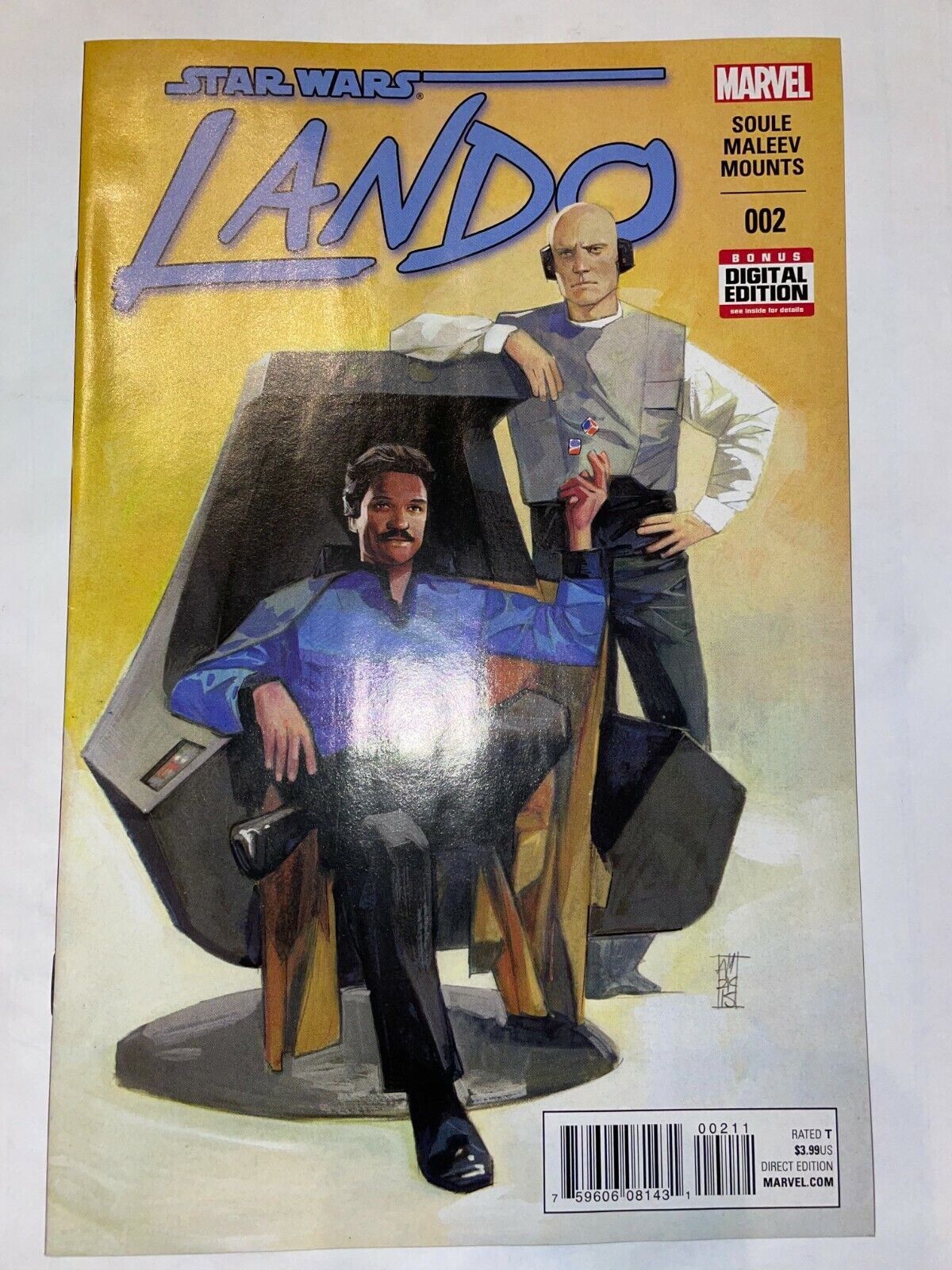 Price: 2.99 USD
Star Wars Figure:
Select the issue you want from the drop down and select add to cart. Buy more, save more, up to 12% discount.
All comics come bagged and boarded.
Please look at the images provided, all sales are final, no refunds or returns. I offer no guarantee on my grading skills and abilities. I do my best to be as accurate as possible.
If you use the add to cart function and continue shopping it will automatically apply any discounts and combine for shipping.
Shipping will be 6.00 for the first comic plus an additional .75 for each additional comic. Please see my other auctions as there will be many going up at the same time. Comics will be shipped securely and well protected in a mail flat with cardboard inserts for 1-3 comics and in a box supported by cardboard for 4+. 12 or more get priority shipping.
#2 – NM – 1st Appearance of Chanath Cha
#3 – NM
#4 – NM
#5 – NM
Star Wars: Lando – Double or Nothing – #5 – NM