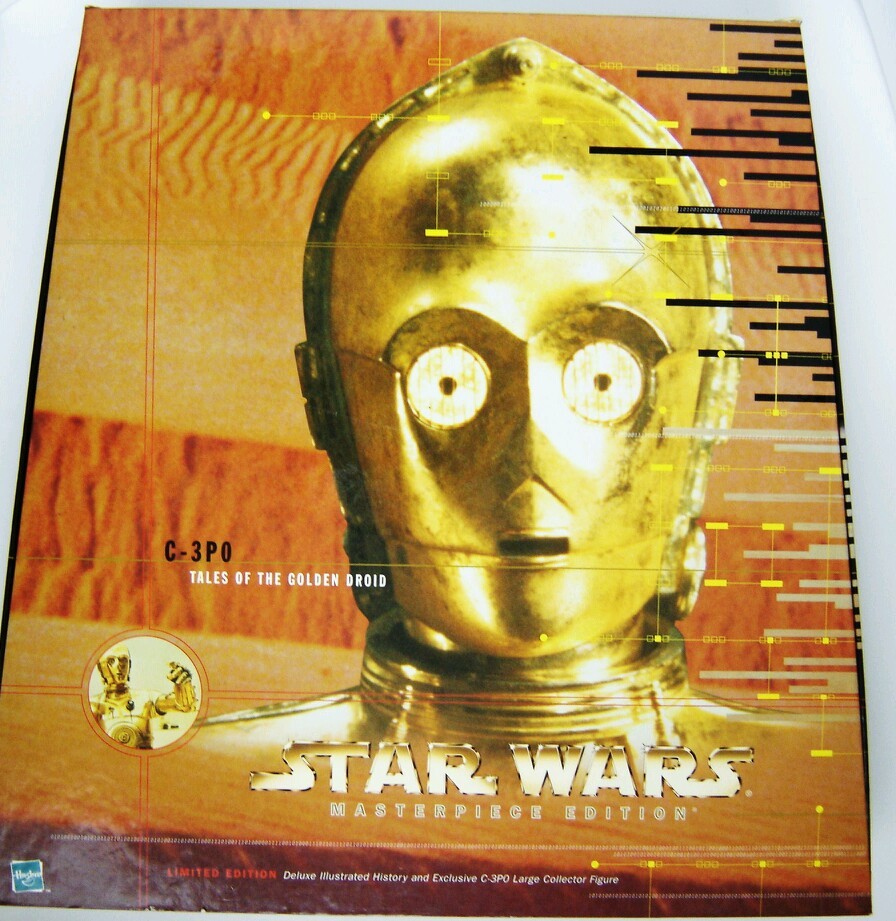 Price: 66.99 USD
Star Wars Figure:
Kenner MasterPiece Collection Limied Edition C-3PO Figure & Book
THE COLLECTOR FIGURE
An exclusive, large collector figure of C-3PO.
– Features: realistic Silver Lake sand blaster residue finish
– Limited issue available only in this masterpiece Edition
– Collector quality 12 inch tall fully articulated with limbs that can be taken apart and reassembled
– Complete with net Chewbacca used to collect C-3PO detached parts in the Empire Strikes Back
THE BOOK
An illustrated history of C-3PO, Star Wars most paranoid droid written by Daniel Wallace and Josh Ling, co-authors of Anakin Skywalker : The Story Of Darth Vader.
– The story of C-3PO's exploits and adventures – from Episode I and the classic Stat Wars trilogy
– Over a hundred for the Grafton Street shins many never before seen
– Reflections by George Lucas, Ralph Macquarie and other creative forces behind Star Wars
– Comprehensive review of C-3PO collectibles
****Box corners of some wear****

***Please note***
 Any item left in Cart Does Not Guarantee You Any Item
      No Sale is Final Until Purchase is Complete.