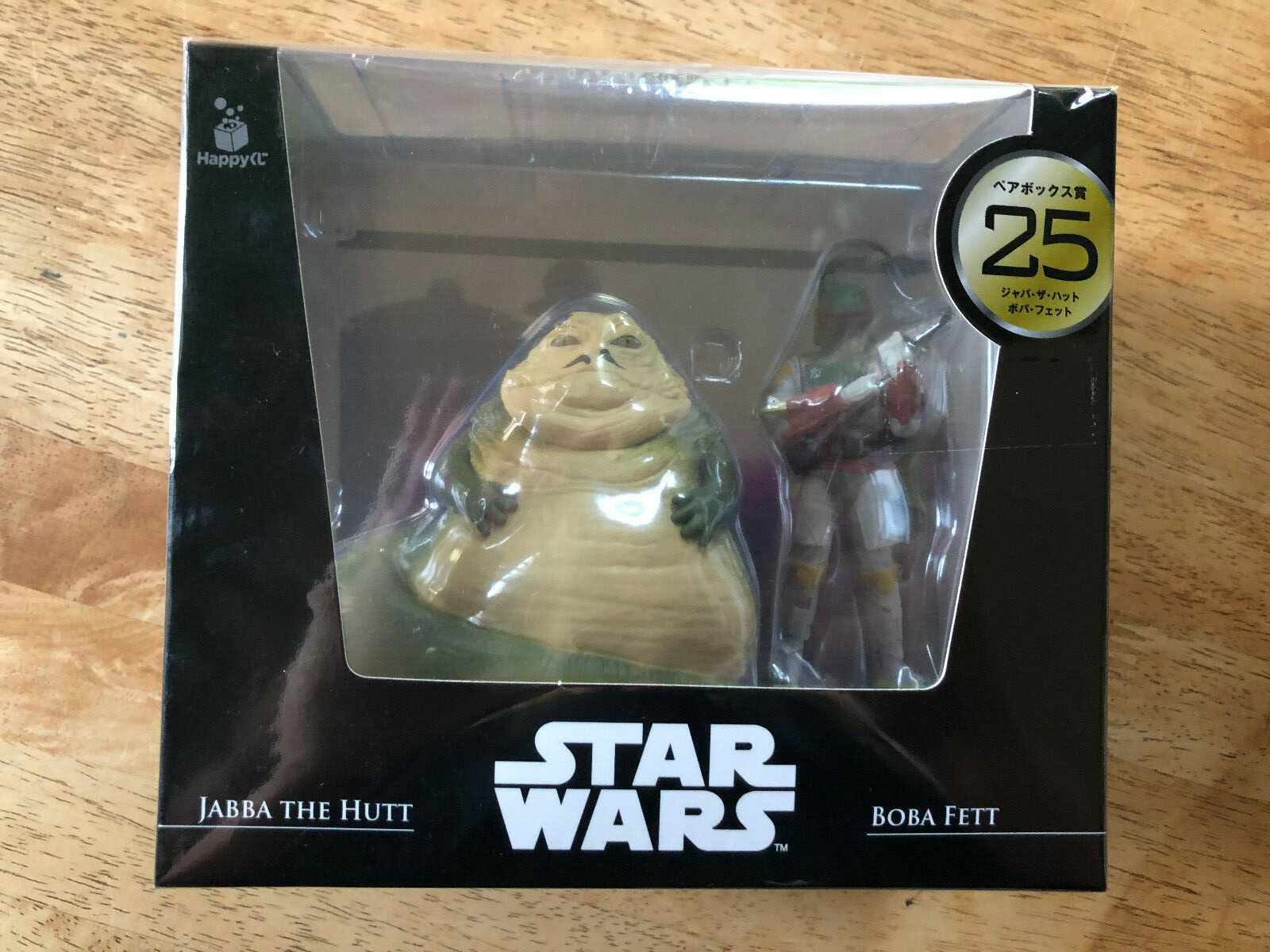 Price: 50.00 USD
Star Wars Figure:
Boba Fett and Jabba The Hutt Figure Star Wars Happy Kuji Original JAPAN
IN THE LIGHT OF RECENT PANDEMIC PROGRESS,  STARTING APRIL 24th  2020, COUNTRIES INCLUDING: 
THE UNITED STATES OF AMERICA,
CANADA

SOME PARTS OF EU
AND MANY MORE
SUSPEND ANY POST FROM JAPAN. 
HOWEVER WE WILL CONTINUE THE SHIPPING TO THIS COUNTRIES VIA D.H.L. (GERMAN DELIVERY SERVICE). UNFORTUNATELY IT WILL INCREASE SHIPPING COAST ON SOME OF THE ITEMS, PLEASE BE CAREFUL WHEN MAKING A PURCHASE.
SEND US AN EMAIL BEFORE MAKING A PURCHASE WITH YOUR ZIP CODE, AND WE WILL CALCULATE THE SHIPPING COAST FOR YOU. 
THE COUNTRIES  THAT CONTINUE TO ACCEPT POST AS USUAL ARE:
Canada                                           Sweden

 Mexico                                           Spain

Bolivia                                            Slovenia

Iceland                                           Chico-Slovakia

United Kingdom                            Denmark 

Holland                                           Norway    

Kazakhstan                                    Hungary

Germany                                        Bulgari

France                                            Belgium

Livia                                               Poland

South Korea                                 Portugal

Singapore                                     Latvia

Thailand                                        Litoania

Taiwan                                          Luxembourg   

Philippines                                   Horvatia
Hong Kong                                   Austria
Macao                                           Estonia 
Malaysia
 IF YOU ARE FROM ANY OF THESE COUNTRIES. PLEASE CONTINUE YOUR SHOPPING AS USUAL. 
 AND PLEASE STAY INSIDE AND STAY HEALTHY.
THANK YOU

Please be aware that you will have to pay all the taxes, customs fees and any other fees that my apply according to your county's laws.