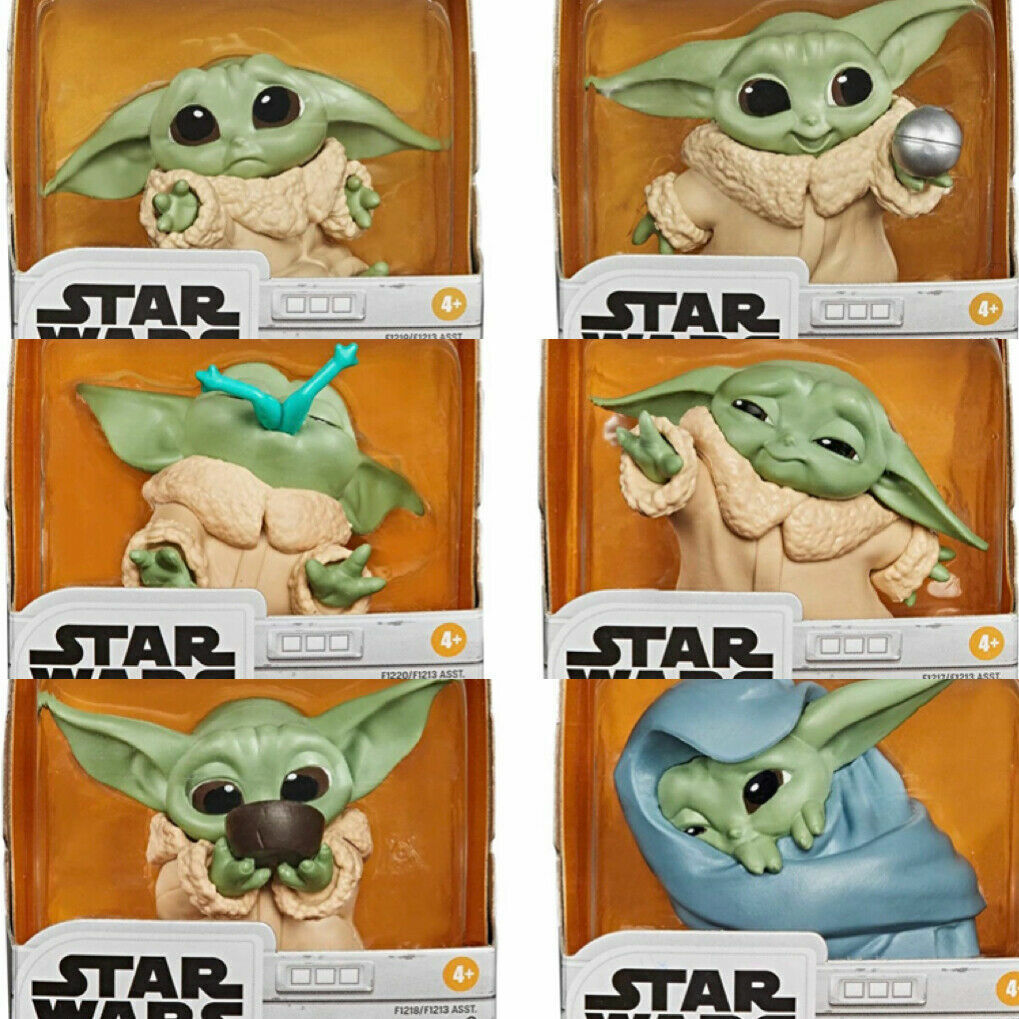 Price: 12.50 USD
Star Wars Figure:
Baby Yoda Figure – Star Wars The Mandalorian Baby Bounties Figures
Star Wars Baby Bounties Mini-Figures by Hasbro
Each delightful 2 1/2-inch tall plastic figure is posed to bring home a scene from the Disney+ Star Wars: The Mandalorian TV series. 2 1/2-inch tall "Baby Yoda" mini-figures! 
There are 6 super-cute mini Childs to collect.
Each figure is sold separately.