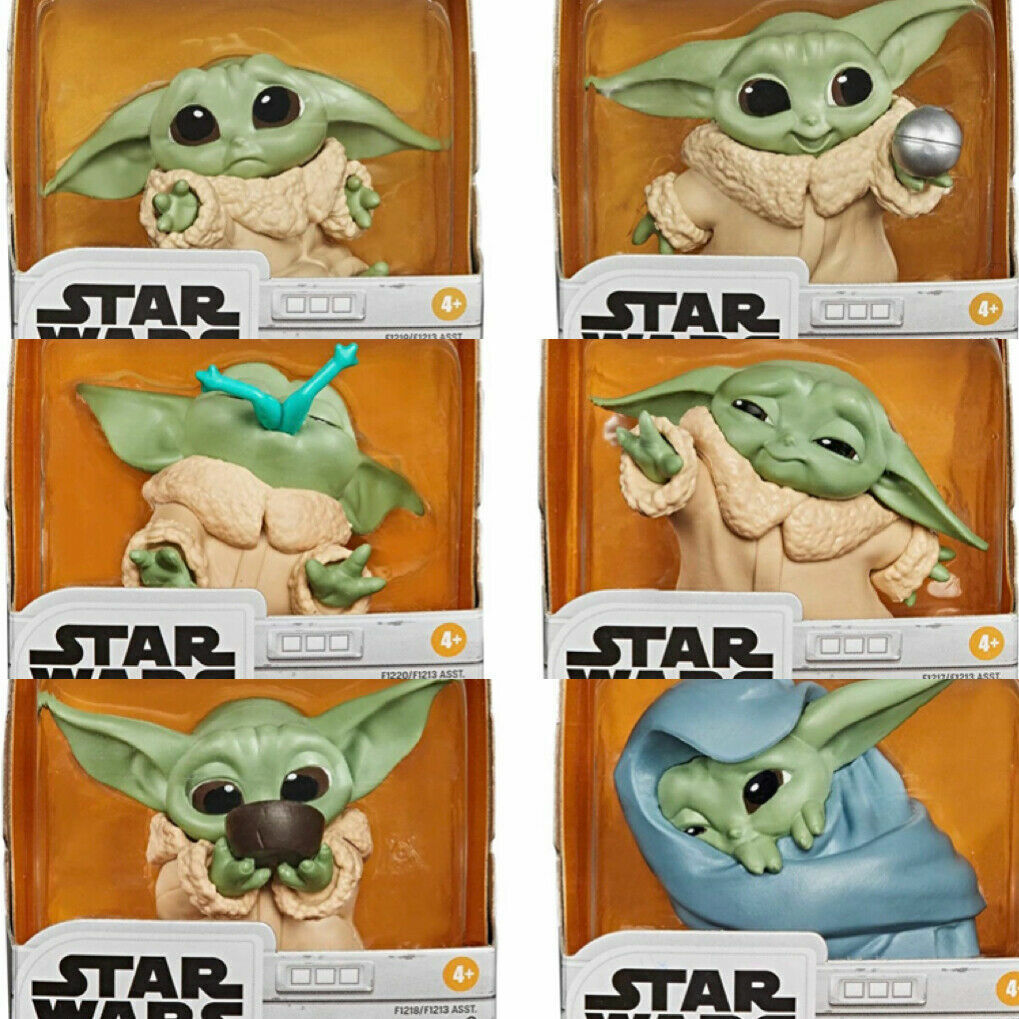 Price: 19.88 USD
Star Wars Figure:
Baby Yoda Figure Star Wars The Mandalorian Baby Bounties 2 Pack Figure Sets
You get two 2 1/2-inch tall "Baby Yoda" mini-figures in this super-cute set! 
Each of 3 super-cute sets comes with 2 mini Childs, each set is sold separately.
Inspired by the Disney+ Star Wars: The Mandalorian TV series. You'll have twice the fun with these mini-figures in your collection!