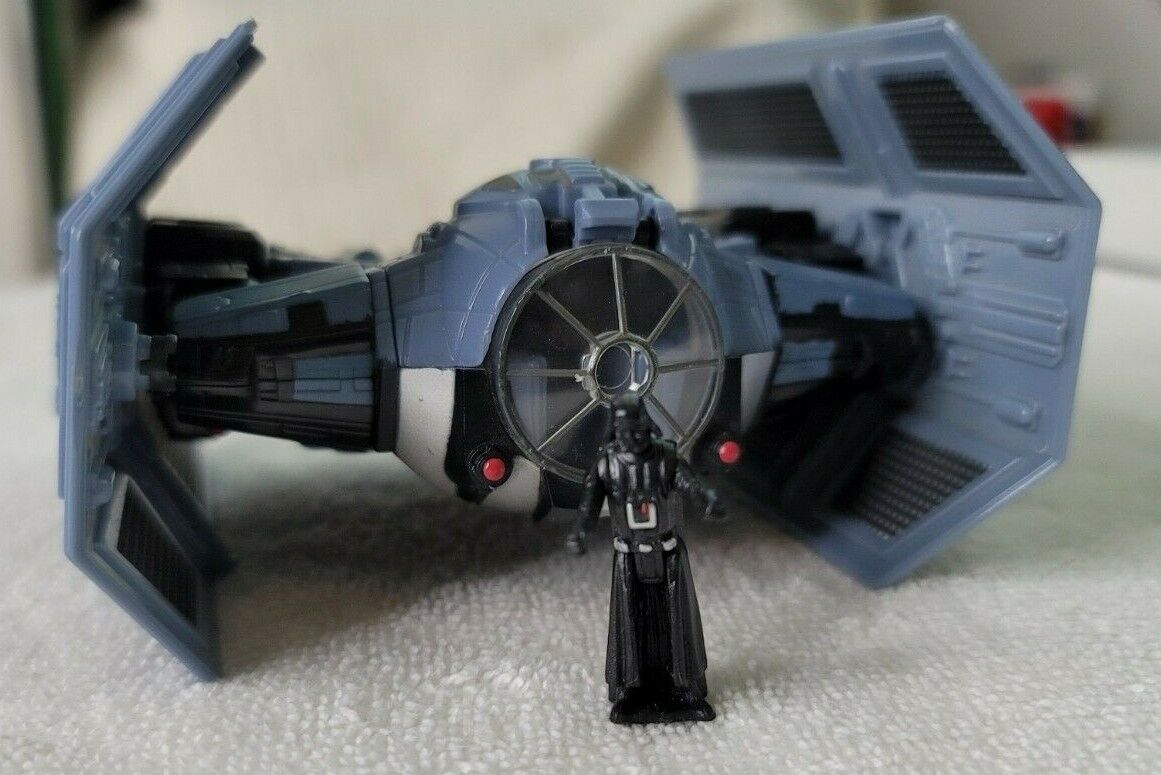 Price: 24.95 USD
Star Wars Figure:
2005 STAR WARS Transformers Darth Vader TIE Advanced Starfighter Complete
Darth Vader is on a mission to crush the Rebellion and bring Luke Skywalker before the Emperor. Flying his TIE Advanced starfighter, Vader combs the galaxy for Skywalker and changes his fighter into a powerful robot to destroy any Rebel ships he finds. Get intergalactic Star Wars action and vehicle-to-robot TRANSFORMERS action in one incredible figure! This TIE ADVANCED X1 STARFIGHTER vehicle has 2 launching projectiles that fire from its cannons in vehicle mode. But when it's time for hand-to-hand combat, convert it to DARTH VADER robot mode, where the projectiles convert to a terrifying lightsabers! It's double trouble for all who defy your DARTH VADER figure – or your TIE ADVANCED X1
E-mail me with any questions. Good luck on your bids! Thanks, Nutty!