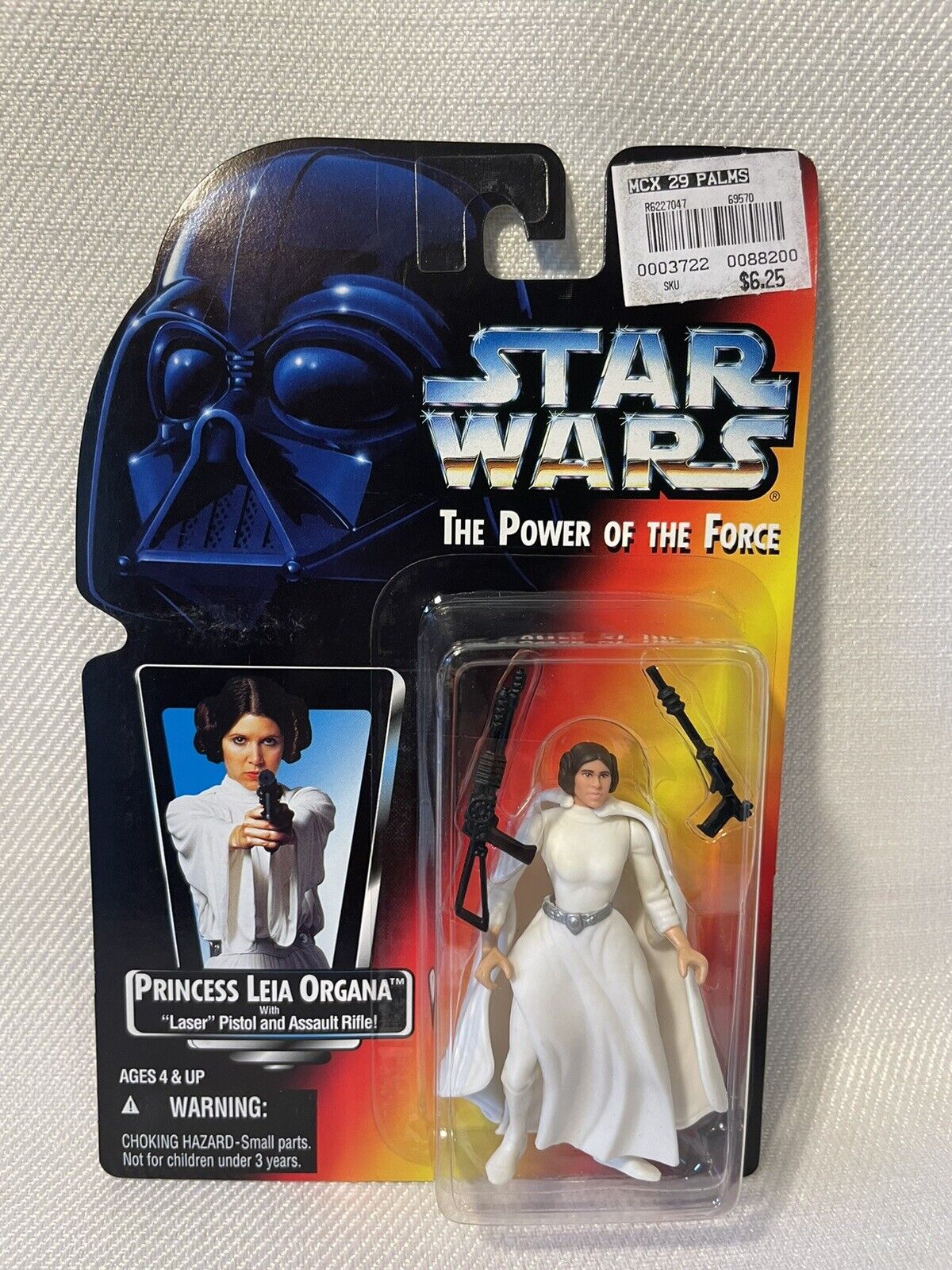 Price: 29.99 USD
Star Wars Figure:
[1995] Original Star Wars PRINCESS LEIA Action Figure – First Wave – No. 69579
Original Star Wars PRINCESS LEIA Action Figure With Laser Pistol – Kenner – 1995.
This is from the original release (Wave 1) of the Star Wars POWER OF THE FORCE (POTF) Action Figure series spanning from 1995-2000.
Most fans remember these figures for their exaggerated musculature and wrestler-like stance. There were nine characters in all from A New Hope — including the infamous Princess Leia figure — packaged in reddish cards with Vader's helmet as the signature sign of the line. A rather small photo (compared to the vintage cards) was shown on the front of the card, while the back offered a biography of the character and a lineup of the other figures and vehicles.
Original packaging & Box has never been opened.
Please refer to the photos to view the condition of the product(s).
This is part of an estate and is sold as is.
Please reach out to me with any questions.
Princess Leia Organa was one of the Rebel Alliance's greatest leaders, fearless on the battlefield and dedicated to ending the tyranny of the Empire. Daughter of Padmé Amidala and Anakin Skywalker, sister of Luke Skywalker, and with a soft spot for scoundrels, Leia ranks among the galaxy's great heroes.