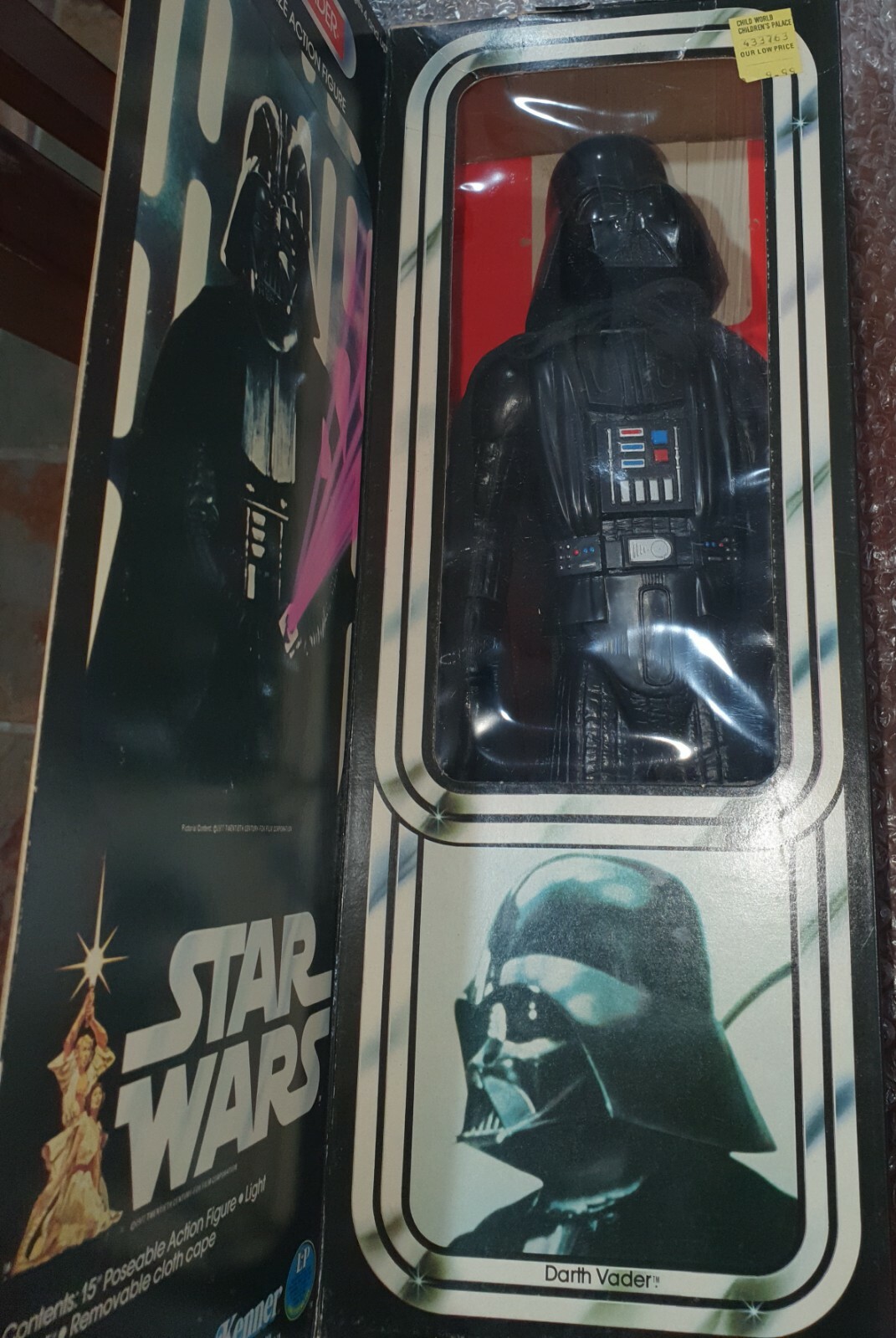 Price: 1,060.73 USD
Star Wars Figure:
1977 Darth Vader Figure In Box




1977 Darth Vader Figure In Box.
Box is in good condition  , has wear in opening area .
As in picture,  vader is in great condition cape and lightsader in his hand in great condition.
I have not taken out of box so not to distribute box as it is quite old , I have owned since 1977.
If need to or asked I will take out for pictures but would rather not.
Leave it for next owner.
He has been stored in a cool dark air tight place for many year's.
I have a large collection of things I have owned threw my life but now time to decluter and let someone else enjoy.
Please do not let this get away.
I have him listen in other place's Facebook so he won't last long.
Picture does make up discrimination best.
Thank you for take the time to read and do not hesitate to ask questions,  I will try and answer the best I can.
Thank you again.