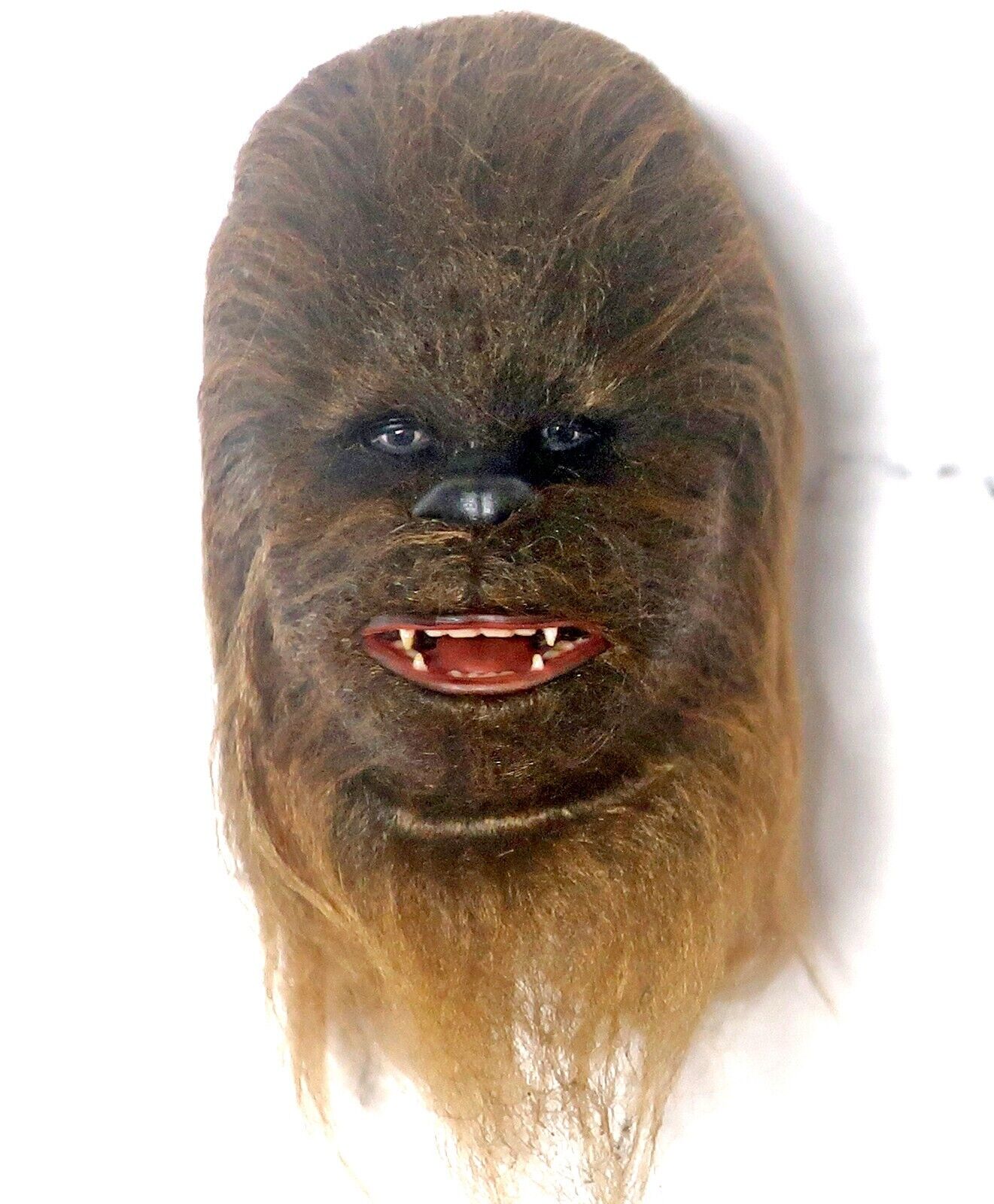 Price: 267.80 USD
Star Wars Figure:
1/6 hot toys star wars MMS262 chewbacca figure accessory head sculpt




⚠️⚠️⚠️Please read all rules very carefully before buy⚠️⚠️⚠️
●SHEDDING HAIR FOR THIS ITEM. THIS IS NORMAL CONDITION BECAUSE OF ITS HAIR DESIGN. NOT PROBLEM. PLEASE DON'T BUY IF YOU MIND!!!!!●
Please kindly see all item photos clearly. All items are small scale toys(e.g. 1/6, 1/4, etc) Not real stuffs. Actual colour of the item may a little bit different from the item in the image posted(because of different monitor from different computer and mobile phone). This item may have dirts/dust/mold because of used items. Buyer need to clean if necessary.  PLEASE DON'T BUY IF YOU MIND. To avoid any size misunderstood, some pictures have a ruler as been placed in the pictures for size reference. Ruler is not included.
Please pay for the item within 3 days. If payment is not received within 3 days I will report the buyer to eBay and begin an "Unpaid Item" procedure. I will also block you from future purchases of my items. The item will be shipped around 4-11 working days after received the payment. Any custom or Duty Fees are the Buyer's responsibility. 
For USA buyers, as advised by United States Postal Service, with effect from 1 October 2015 (Thursday), the online tracking service for air registered or surface registered mails to the US will be suspended.
Here is the notice of site link
https://www.hongkongpost.hk/en/about_us/whats_new/notices/index_id_89.html
Processing and delivery information of mail at the destination is supplied by the destination postal administration. According to the international postal operation arrangements of the Universal Postal Union, postal administrations are not bound to release processing and delivery information of "international registered mail", and postal administrations of the following countries/regions have ceased to release such information: 
1.Canada 
2.Netherlands 
3.United States of America
Therefore, you will not see any tracking status although you will have tracking number if you are in above countries(Canada/Netherlands/USA). For further enquiry concerning this mail item, please kindly contact me and I will contact Hong Kong post for tracking status but it need to be taken time around 1 month. Thank you for your attention. PLEASE DON'T OPEN CASE IN EBAY IF YOU CAN'T TRACK THE PARCEL AND NO ANY TRACKING STATUS RESULT BECAUSE OF ABOVE DELIVERY REASON!!!!!!!!
P.S. THE WORLDWIDE DELIVERY PERIOD WILL BE LONGER AND LATE BECAUSE OF recent critical moment. ALL BUYERS must be mentally prepared the item will be received late!!! This is normal suitation and please don't worry. Thank you for your attention and considerate.
★★★IF YOU ARE IMPATIENT BECAUSE OF SLOW SHIPPING AND CAN'T WAIT SLOWER SHIPPING IN CRITICAL MOMENT, PLEASE DON'T BUY THE ITEM TO AVOID ANY ARGUE. SELLER ALSO WANT THE SHIPPING BECOME NORMAL BUT I CAN'T CONTROL SLOW SHIPPING BECAUSE OF CRITICAL MOMENT. THANK YOU FOR YOUR UNDERSTOOD★★★
⚠️⚠️⚠️If you have any question please contact me first before buy. IF YOU DON'T AGREE ABOVE RULES PLEASE DON'T BUY THE ITEM TO AVOID ANY ARGUE BETWEEN SELLER AND BUYER. IF YOU BUY THE ITEMS MEANS YOU AGREE MY ALL RULES⚠️⚠️⚠️